Full Color LED Display Signs
6mm, 10mm, 16mm, 20mm
adVISION LED offers full color LED display signs, and we provide you with the software, content, training and marketing support you will need, so that you can get the most out of your 16mm full-color video display sign marketing efforts.
What sets adVISION LED apart is that we provide a dedicated laptop computer pre-configured to communicate with your display. Our adVISION LED Software allows you to combine text, photos, video and animation. You will be able to scale, crop, animate and add creative effects to your digital messages.
REQUEST A QUOTE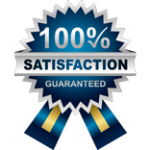 High Quality Products
Our company is selling only
Top Quality Products.
Affordable Pricing
100% Financing. We strives to provide you with both high quality services and affordable pricing.
5 Years Warranty
Every LED sign purchase comes with a 5 year warranty and lifetime technical support!
All signs come with wireless connections.
For pricing information give us a call.
Content Creation
In addition to the
adVISION LED Software
, we will provide you with a multitude of pre-packaged photos, videos, and animated clip art. We will professionally create your
first five advertisements
in order to assist you in marketing your products or services. Your adVISION LED Software package will include:
Animation images and animation templates
1800 video backgrounds
2000 HD images
Hundreds of still images
Over 500 Fonts
You will also be able to upload and display your own pictures, videos and logos on your display.
Cabinet Construction
adVISION LED cabinets are constructed of extruded aluminum. YourLED display sign cabinet is tested for water, fog, salt, and humidity, to withstand low (-20 F) and high temperatures (170F), and for vibration to ensure proper solder joints. Your sign consists of 10″ x 10″ weather proof panels with 768 super bright, 16mm full color display LEDs.
Customer Support
adVISION LED stands behind all of our signs, and that is why we offer a five year manufacturers parts warranty, as well as phone and internet support. Unlimited software upgrades are automatically provided.