Outdoor Business and Commercial Led Display Signs
When you're the owner of a small business, getting together a smart advertising and marketing campaign that incorporates outdoor LED signs may seem like an arduous task that simply is not worth undertaking. However, when you look at all the grocery stores, beauty salons, car dealership groups, and church groups that use commercial LED signs to further their purposes, you have to admit that there has to be something that those signs are doing right in order for their popularity to continue to increase. Every real estate agent, lawyer, restaurant and dentist would have business LED signs if they had the space for them, and the reason for that is because they work when it comes to attracting customers and improving one's community presence.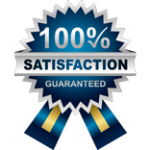 High Quality Products
Our company is selling only
Top Quality Products.
Affordable Pricing
100% Financing. We strives to provide you with both high quality services and affordable pricing.
5 Years Warranty
Every LED sign purchase comes with a 5 year warranty and lifetime technical support!
The Price Of Business LED Signs And Commercial LED Signs
Both
business
and
commercial
LED signs run the gamut from the small and super simple to the over-the-top,
full color billboards
you may have seen on major intersections.
Outdoor commercial LED signs
are the most common kind of signs you'll find, and they are also the most versatile. However, if you go to the wrong manufacturer or distributor, you're going to be paying an arm and a leg. In order to avoid price gouging by unethical companies, we suggest doing the following.
Look for a company that gives business LED signs, commercial advertising signs, and other forms of LED signs at manufacturer prices. Manufacturer prices means that you are basically buying them straight from the factory, and that the price cannot get much lower. This is a great way to avoid paying for a middle man's overhead.
Wholesale prices are great for single or multiple signs. If you can find a high quality company that is willing to sell you commercial LED signs at wholesale prices, you should definitely take them up on the offer. This alone is quite rare – even if you're buying the signs in bulk.
Remember that the best companies to buy any kind of business LED signs from are the companies that are willing to help you through every step of the way. You just cannot put a price on quality service, nor can you put a real price tag on the cost of time wasted trying to get rid of all the guesswork associated with putting together a beautiful outdoor LED sign for your company.
What Kind Of Companies Work Well With Outdoor Business LED Signs/Commercial Signs
Almost any kind of small business can benefit from LED signs of some sort. They naturally draw the attention of onlookers and passersby thank to the fact that they are brighter than incandescent or fluorescent bulbs, and also because of the fact that they are often beautifully colored. LED signs are also crisp and clean in appearance, making them an excellent pick for people who insist on improving their company's actual aesthetic image.
It is also possible to have a business that is totally devoted to selling adspace on LED billboards, or even work with selling adspace on smaller single color LED signs that are located in prime ad positions. For a savvy business owner who focuses on advertising, this can be an easy way to get extra income for your business, or even offset the price of more LED business signs.
What Kind Of Commercial LED Signs and Business Advertising Signs Are Available?
LED signs really do vary greatly in terms of size, coloration, purpose, build, and even durability. They can be small indoor LED advertising signs that one can display on a window or inside a bar, or they can be the super large outdoor LED billboards that are commonly noted on major highways and intersections. Popular LED signs for commercial and business use include LED color sign, gas price changers, and petite window-size LED signs. A quick consultation with intelligent marketing experts can tell you which kind of sign will give you optimal exposure at a minimal price.
Who Should You Go To For an outdoor Business LED Signs/Commercial LED Signs?
The only group you should go to is the one that has years of experience in the LED sign world, signs at a wholesale price, and a reputation for having a passion for helping people get quality LED signs. That's right – that's us. The reason why people always go to us for all of their LED sign needs is because people know that we offer a different level of service at a great price.
See some of our signs in action at our adVISION LED Signs video gallery page. If you're ready to make the leap to getting a great LED sign for your small business, you want to call the experts. We are ready and waiting to help you through every step of the way!